About Ellen
Employing spiritual astrology, various systems of energy healing, and teaching classes of healing and spiritual development, Ellen has been a guide for spiritual and personal growth for over 15 years. As a professional energy worker and astrologer with a Masters Degree in Human Resources and extensive experience as an adult educator and counselor, Ellen's goal is to honor everyone's true and perfect self.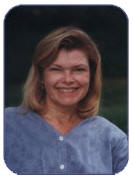 Ellen has made numerous presentations on healing, energy systems, metaphysics, and astrology at such venues as:
The Whole Life Expo
Veterans Administration Medical Centers
National Center for Geocosmic Research
Healthy Options Network
The Center for Rehabilitative Therapies and
University of Maryland School of Nursing
Most recently, Ellen was a featured presenter at :
"Building the Bridge to A New Age" A Solstice Celebration on 12-21-12
"Ancient Wisdom in Modern Times" on 11-11-11.

"Unity Consciousness on a Personal Level" Nov., 2013

"Alchemy for the Earth":A weekend of Peace, Prayer, and Ceremony, Sept 2013
Opportunities for Healing with Saturn in Sagittarius, Nov, 2015 presented to Baltimore Astrological Society
Ellen's other accomplishments:
Monthly columnist for 'Baltimore Healthquest: A Guide for Your Wellness Journey'
An editor of "The Aquarian Messenger".
Graduate of the Center for Creative Choices
A Reiki Master
Studied cranial sacral therapy and sound healing
Studied the Native American Path, and many other modalities

including Zoetic meditation and Gems of Excellence

Certified in Heart and Soul Healing
Ellen continues to follow her path in Fallston, Maryland, with an additional practice in Masonville, New York. A detailed list of training and education, classes and presentations, is available upon request.